Amazing day of diving despite strong winds!

Divers load the RHIBs for the first run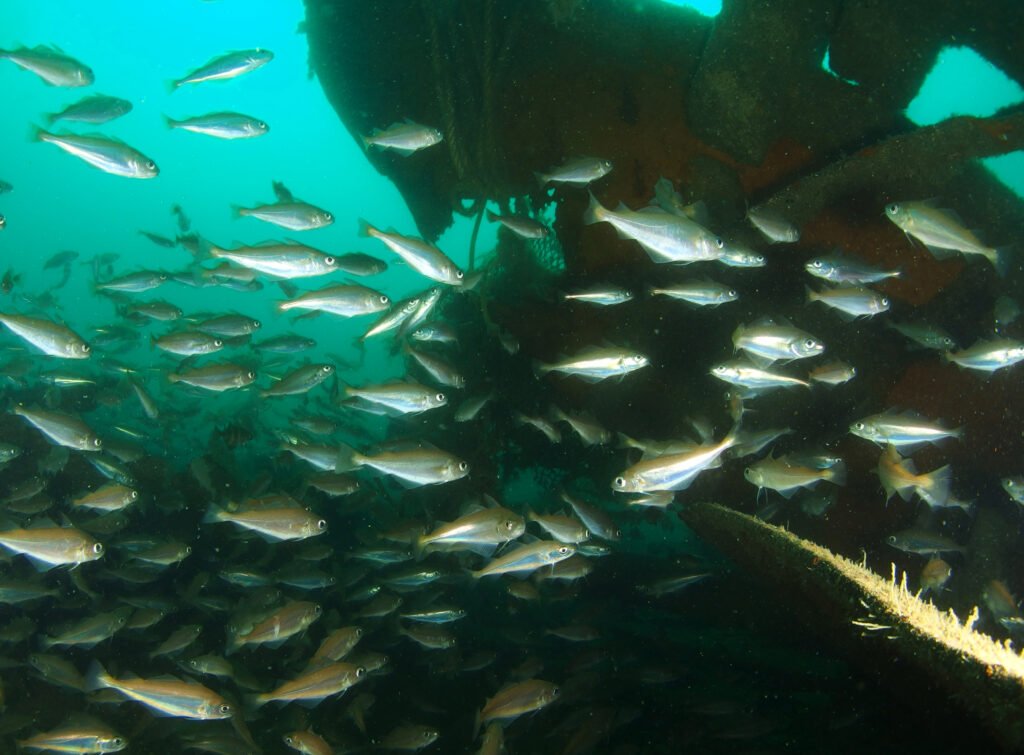 We reduced the dive sites to 3 at the last moment and this enabled us to increase the number of dive trips, getting everyone in the water. Sites chosen were the Hellopes at 38 – 40 metres, The Alice Marie at 26 metres and Low Lee Ledges which is a suitable depth for Ocean Divers, (or anyone who wanted to be accompanies by a dolphin on their dive!)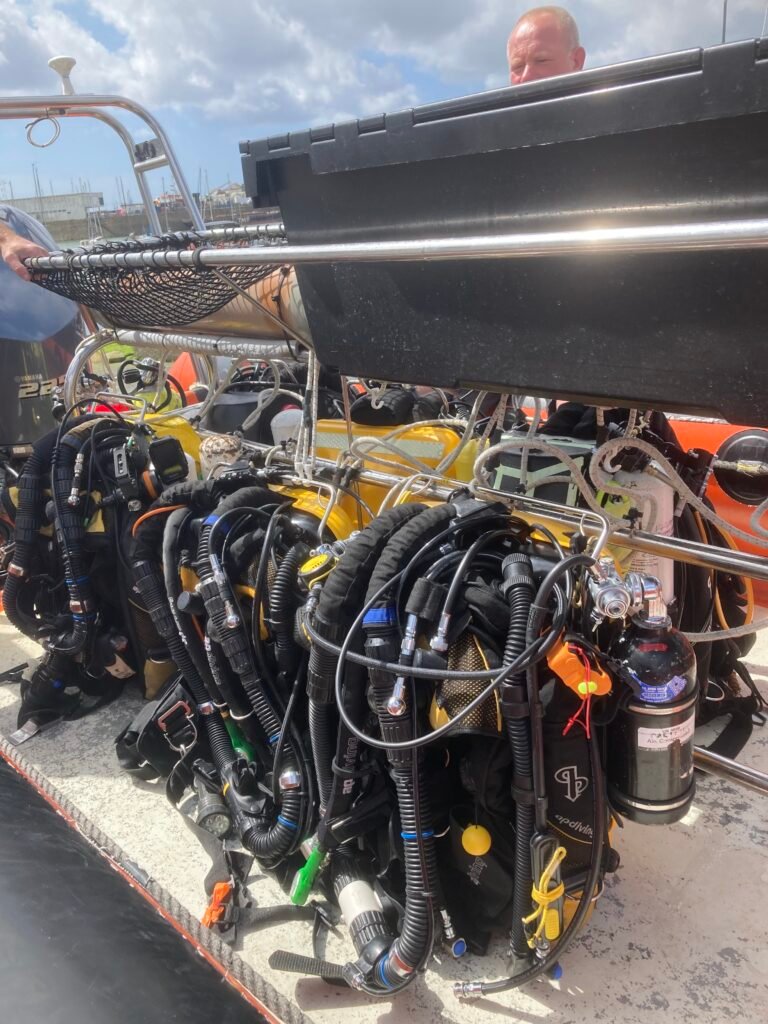 Nine RHIBS shuttled divers out the sites and we managed to get over 120 divers in the water, with some divers managing a second dive as well. Coxn's were fully utilised with some of them taking a party of divers out to site, returning and having minutes to jump onto a different boat to go for a dive themselves. An amazing club experience with clubs freely sharing their own RHIBS so that a full day of diving could be experienced by all.
Behind the scenes, at Kernow Base, Chris kept in constant contact with all the craft as we notified him of each craft's departure and safe return, to avoid the coastguard getting masses of calls. All craft used CH77 for reporting and monitored CH16. The notice of return from each site enabled beach master (Andy) to ready the next party of divers and find a Cox to 'hotbed' the RHIB as it reached the pontoon.
The BBQ in the evening, run by Bude SAC was a massive success and went on until the early hours of Sunday. Raffles and auctions to raise money for DDRC and the final amount will be announced soon.
All PROFITS TO our charity, DDRC